About me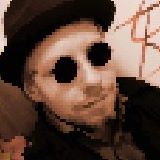 I'm Lars Hannig (aka 'Starcat'), 31 years old. I'm a writer, game designer and software developer from Germany.
I've been been actively developing software and games since I was 14.
These days I write popular fiction in the genres: speculative fiction, steampunk and thriller. Moreover I write retro videogames.
Work Background
Experienced in web-, software- and independent game development.
In October 2009 I graduated with a B.Sc. degree in game design.
From 2011-2013 I worked as software developer for a web agency and got my degree as IT Specialist for Application Development.
From 07.2013-07.2014 I worked as lead game designer and programmer for a local game studio.
Since late 2014 I'm back in professional web development. Working on web and hybrid mobile applications for a leading company in industrial telemetry solutions.