About me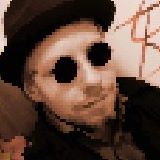 I'm Lars Hannig (aka 'Starcat'), 38 years old. I'm a writer, game designer and software engineer from Germany.
I've been been developing software and games since 1999.
These days I write popular fiction in the genres: speculative fiction, steampunk and thriller. Moreover I write retro videogames.
I also offer localization services from English to German for Indie games.
Work Background
Experienced in software-engineering and independent game development.
In October 2009 I graduated with a B.Sc. degree in game design.
From 2011-2013 I worked as software developer for a web agency and got my degree as IT Specialist for Application Development.
From 2013-2014 I worked as lead game designer and programmer for a local game studio.
From late 2014-2020 I worked in professional software development on backend, server and web applications for a leading company in industrial telematics solutions.
Since 2021 I'm on a new adventure and focussing on what's important to me and what I love. On one hand I'm doing creative work in writing and indie game development. As a software-engineer I'm also working with a great team on SaaS solutions.